Terminator ADP CNC Profile Wheels
Coming soon! This section is currently under construction.
Call 1.800.595.1237 to place your order today.
We look forward to speaking with you!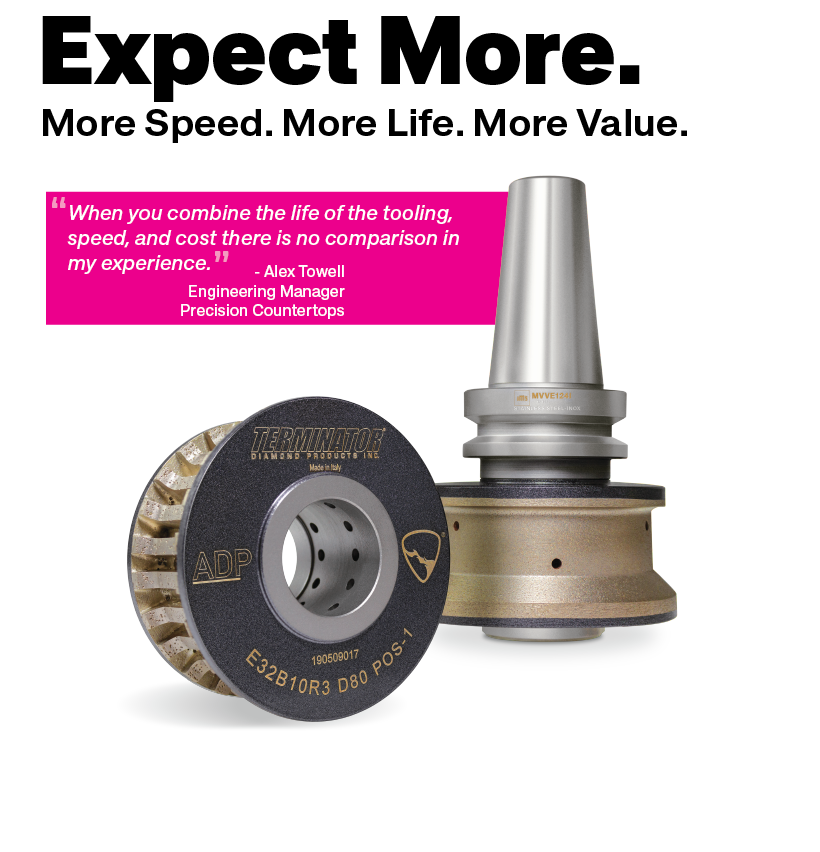 Terminator's next generation Advanced Diamond Performance (ADP) CNC tooling defies the old notion that high performance tooling needs to come at a high price. With ADP you get the industry's fastest feed rates, longest tool life, & uniquely formulated diamond matrix that is designed to hold shape integrity longer, resulting in less maintenance and less trips for EDMing service.
We don't make over-hyped claims, just repeatable results that have been documented in real world production environments. Check out the results below.